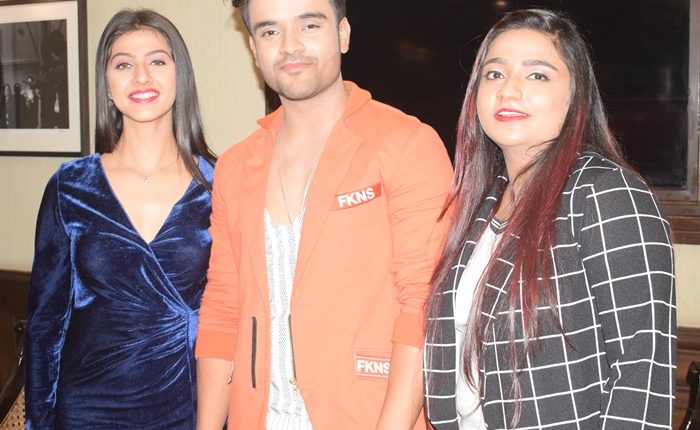 Star cast of Upcoming Psychological Thriller Movie "X-Ray: The Inner Image" spotted in Delhi for Promotion
Vishal Malhotra / Rahul Kumar Jha
New Delhi (21/11/2019): Today starcast of upcoming Bollywood Psychological Thriller movie 'X-Ray : The Inner Image' came to Delhi.
The trailer was released a week ago which shows events of one evening when a psychopathic debutante Rahul Sharma is on a constant hide and seek with debutante Yashika Kapoor.
Yaashi is in a constant search for an escape from the personal hell that Rahul has made for her. The trailer has managed to make one's heart race with anticipation and fear of what's going to happen next.
The sadistic tendencies of Rahul and the pure horror on Yaashi's face under Rajiv Ruia's direction will leave you with an unsettling feeling and the masochist need to know more after getting your sight on the trailer.
It builds the perfect anticipation for the movie. There's a glimpse of a romantic sensuous song in the trailer which makes us want to hear it more. The song is composed by Raaj Aashoo and sung by Dev Negi and written by Alka Khan.