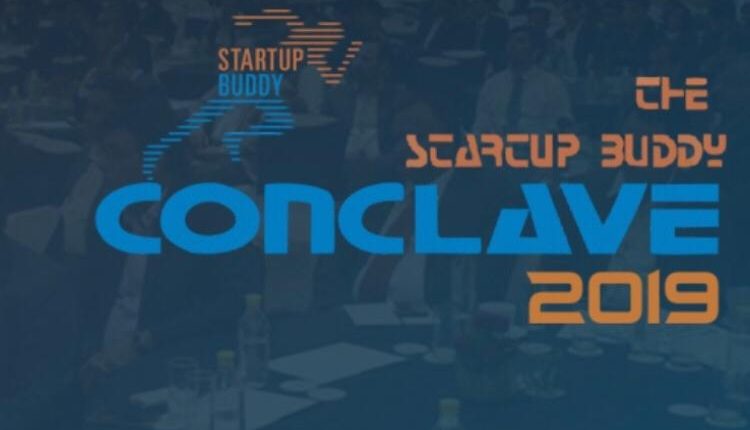 Startup Buddy Conclave 2019 converge all stakeholders to brainstorm the growth

Startup Buddy Conclave 2019: Bigger, Better, Braver
16 February 2019, Gurugram: Startup Buddy today announced the 2019 edition of Startup Buddy Conclave to be hosted in The Oberoi, Gurugram. The conclave also announced the attendance of 30 speakers, 500 delegates from the startup ecosystem who will converge to discuss the past and present trends along with projected scenarios for the near future.
The list of announced speakers include an exhaustive list of eminent personalities like- Jeroninio Almeida (Founder, iCONGO & Author), Stuti Changle (Author), Dr. Abha Rishi (CEO, Atal Incubation Centre-BIMTECH), Abraham Cinta (Founder & CEO, ARC Capital), Amit Boni (Ex- Country Head, Motorola Mobility), Anil Puri (Chairman & MD, APS Group of Companies), Anirudh Rastogi (Founder, Ikigai Law), Ashish Taneja (Partner, GrowX Ventures), Bibin Babu (Founder, Blockspace), Brij Bhasin (General Partner, Rebright Partners), Dheeraj Jain (Managing Partner, Redcliffe Capital), Dinesh Agarwal (Founder & CEO, IndiaMART), CA. Divya Gupta (Vice President, InterGlobe Enterprises), Gaurav Kachru (Managing Partner, Startup Superfuel), Girish Shivani (Founder, Yournest Ventures), , Mukesh Malik (Partner, Ah Ventures), Prajkt Raut (Founder, Applyifi), Rajesh Sawhney (Founder, GSF Accelerator & InnerChef), Rahul Maroli (President, Ola) Rishab Malik (Co-Founder, Droom), Rohit Gandhi (Editor InChief, Democracy News Live), Sanket Atal (MD, Intuit India), Sarbvir Singh (Partner, Waterbridge Ventures), Shilpa Ajwani (Managing Director, Tupperware India), Sudarshan Narayan (Founder, Amplifi SaaS Accelerator), Vivek Law (CEO & Editor in Chief, Money Mile), Alka Goel (Partner, Alkemi Venture Partners) and Shivani Singh (Ex-Vice President, Star India) making it one of the widest and the biggest soiree of Founders, Angel Investors and Mentors to come on a single stage in a day.
The conclave will be hosting panel discussions on emerging hot topics in the startup community with a focus on aiding and mentoring the startups by a robust ecosystem that will make it's presence felt at the conclave.
Topics will include – "New Breed of Startups", "Key Investment Themes of 2019 in most VC's List", "How Corporates can meaningfully engaged with Startups", "India in the eye of Global Investors" and "Impact on of recent government policies on Startup Ecosystem". Startup Buddy will also be awarding the startups and Startup Enablers who had atremendous growth in the past year and show immense promise going forward.
Startup Buddy Conclave will also have some major announcements during the day that are going to be disruptive for the ecosystem and will effect the startups for a long time to come. This one of a kind summit for startups will not just limit itself for a day to help and mentor startups through conversation but will carry on the conversations and support for the ecosystem through the year.
About Startup Buddy:
Startup Buddy is a one-stop shop offering end-to-end solutions of financial and startup advisory services, supporting, investing and helping startups raise funds through its network. To know more about Startup Buddy, you can visit them at www.startupbuddy.co.in
For more details contact amit