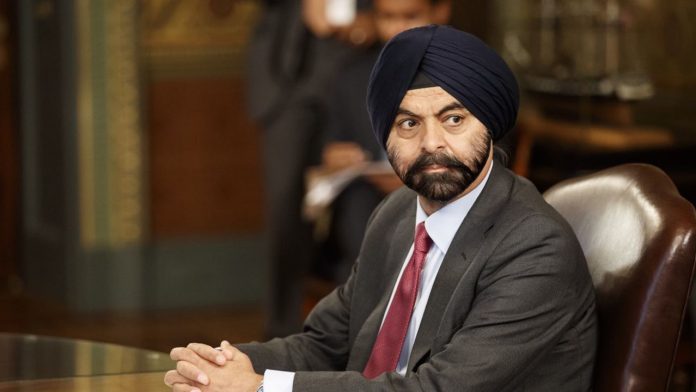 New Delhi (India), 24th February 2023: US President Joe Biden on Thursday made Indian Born Ajay Banga the nominee to lead the World Bank. He praised Banga and said that is extremely experienced and seasoned personnel in the private sector.

Ajay Banga has become the first Indian- born person to be nominated for the World Bank President role. He was born in Pune, India. His schooling was done from St. Edwards School, Shimla and then from Hyderabad Public School.
He got his Bachelor's degree in Economics from Delhi University's St. Stephen College. Later he got an MBA degree from IIM Ahmedabad. Initially he worked in Kolkata with Nestle then worked with Citi group In India and Malaysia.
Banga 63, is also the former CEO of Mastercard and additionally has worked with American Red Cross, Kraft Foods and Dow Inc. , He retired in December 2021 and currently is the vice chair of General At, He retired in December 2021. He has also worked with Barak Obama and worked on Enhancing National Cybersecurity. In 2019 he won the Economic Times Award for Corporate Excellence, Global Indian of the Year.
Biden expressed that Banga will be the right choice and with his expertise the world will be able to tackle the urgent challenges such as Climate Change. Biden said that he is inspired by nominating Banga for the Presidency of the World Bank.