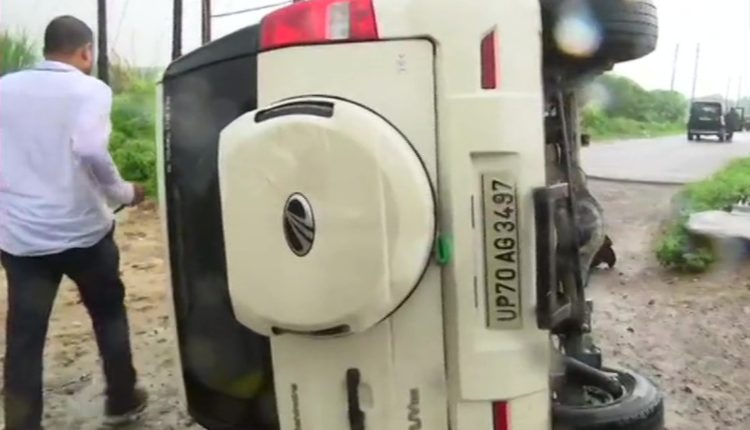 STF releases statement on Dubey encounter, says stray animal led to accident
Ten News Network
Lucknow (Uttar Pradesh) [India], July 10, 2020: Following a questionable encounter of gangster Vikas Dubey earlier on Friday, Uttar Pradesh Special Task Force (STF) released an official statement detailing the details of the incident.
In its press note, the STF said, "A herd of cattle had come in front of the vehicle due to which driver took sudden turn leading to accident…Police tried to go close to him to nab him alive but he continued to fire. Police retalitaed in self-defence…"
According to other details in the note, SI Tej Bahadur was driving the vehicle which was ferrying Vikas.
The accident occurred at Sachendi near Kanhaiya hospital on Kanpur road and was a result of attempt to save animals. Police has to retaliate and kill the wanted criminal as he had snatched police pistol and began running, the release claimed.
Here's is the complete release by STF: