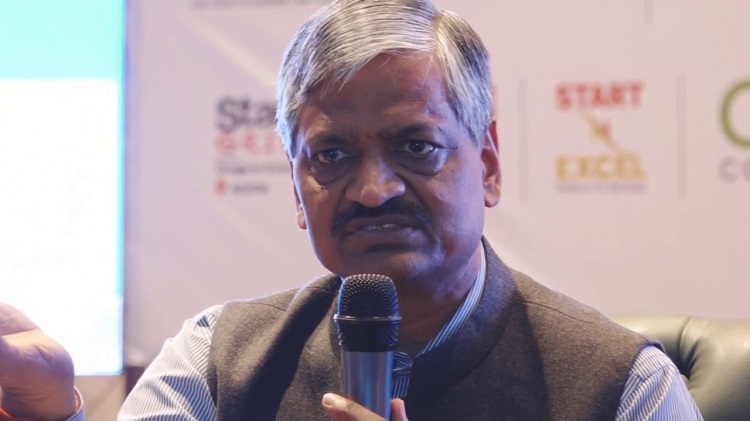 Technology institutions must provide solutions to the nearby industries, says Vijay Kumar, Director, MSME Development Institute
Greater Noida, 2nd August: In "Sachi Baat Prof Vivek Kumar Ke Sath" show on Sunday, Vijay Kumar, Director, MSME Development Institute categorized the problems faced by MSMEs in four broad areas i.e technology, finance, marketing and miscellaneous.
On technology, Kumar said that majority of micro and small scale industries are lagging behind in technology transfer.
Though many industries have also have moved with time as they are discarding old machines and replacing them with new machines, because of this there quality standard, output is fantastic and they are rising nationally and internationally.
Kumar suggested that every university must have a dedicated prototype design and development standard. They should not only design and develop new products but they must carry on continuous product and process innovation and provide solutions to the nearby industries.
"Technology institutions have an important role to play in technology, innovation, IPR, preparation of project report etc for the industries."
While giving the example of ventilators, he said there were no manufacturers of ventilators 4 months back, and now we are going to become largest ventilator exporters. Also top technical institutions have developed world class testing equipments which ICMR has approved and now they are being exported to Europe.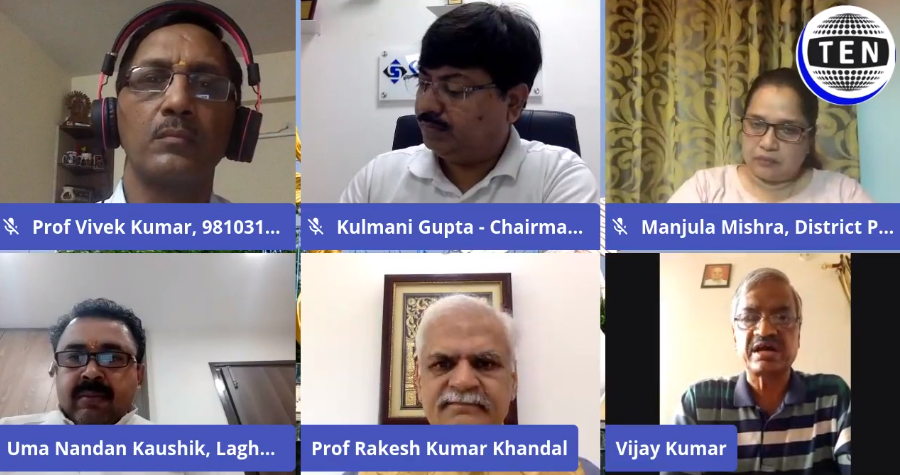 Kumar also shared some schemes including subsidy scheme from 15 lakhs to 40 lakhs for designing of products.
"Government has also started lean manufacturing scheme for wastage reduction under which world class consultants will prepare detailed project report for wastage reduction. The government will pay 80% fee of consultants."
On the problem of Finance for MSMEs, Kumar said, a study has been done with more than thousand industries, the study reached conclusion that most of the entrepreneurs are not aware about how to utilize their finances and that's why the NPA is growing.
He also said that majority of the entrepreneurs are not able to convince banks for loans. So, the universities must assist them by providing counseling and preparing project reports for them.
On the problem of Marketing, Kumar said that the entrepreneurs must connect with embassies and get all the  information about the products that those countries are importing.
The entrepreneurs can also connect with Indian embassies abroad and get information about what products can be exported from India and also information about the buyers.
Kumar talked about another scheme where the government covers the expenses of entrepreneur upto 1.5 lakh for participation in national exhibitions.
In international exhibitions, the expense cover is expanded to Rs. 2.25 lakhs.
The entrepreneurs can participate in maximum 2 domestic and international exhibitions under this scheme.
Lastly, Kumar suggested entrepreneurs to visit newly launched champions.gov.in to register their grievances.
Prof. R.K Khandal, said that every stakeholder must be involved in scheme making and scheme implementation. MSME ministry is responsible if entrepreneurs are not aware about its schemes.
Prof. Khandal said that China has moved ahead in the race because the MSME department offices in China were set up near the industries and there officials were made to interact and visit the industries regularly. Similarly, in India, the MSME officers must visit different industries and solve their problems.
Prof. Khandal suggested that technology business incubators should be established in every MSME zones and a forum should be created with universities, institutes, industries and MSME department for deliberations.
Prof. Khandal also suggested that a register listing all the imported products should be maintained by the ministry, so that substitute of those imports can be figured out.
Kulmani Gupta, Chairman – IIA Noida chapter; Manjula Mishra, District President – LUB, Greater Noida; Uma Nandan Kaushik – LUB; N.K Gupta, CEO – Fun Zoo Toys India; and K.P Singh, President – LUB Greater Noida also participated in the panel and shared their grievances and suggestions with Vijay Kumar and other panelists.
The show will be back on next Sunday at 9.30 am only on Ten News Live.