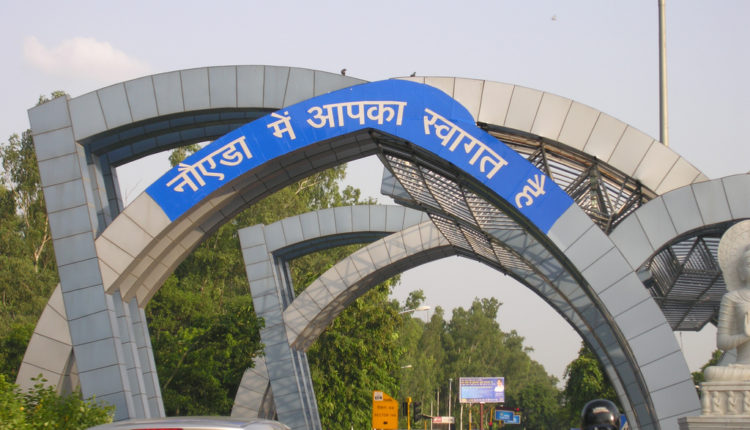 TEN NEWS Analysis: How UP's show window failed to checkmate second wave of Covid-19
Entire country is reeling with a severe pandemic and the situation is no different in UP's show window, Gautam Buddha Nagar.
Despite best efforts of authorities, administration, health department and police commissionerate, there is scarcity of oxygen beds, ventilators, medicines, doctors, paramedics, facilities, supplies and every thing. But the question arises is that, how did we manage to land ourselves in such situation? What did we lack and how such a huge catastrophe arrived at our doors, unnoticed? Here are few points to ponder.
Lack of strategic vision
Be it the Central, state or district government, everyone was caught off guard with this second wave of Covid-19 as no one was prepared to deal with it. By the end of January, most competent authorities had started to consider Covid-19 as a thing of past. There was palpable ignorance at the third layer of governance. Enough indicators of a fresh wave from US and European countries were duly ignored and no preparedness was done.
Not utilisation of optimum resources
There are CRPF, CISF, ITBP camps available in the district and if needed, the competent authorities should have explored a possibility of setting up Oxygen beds and isolation units at there facilities. Inter-agency coordination is the need of hour and a prompt action in this direction could provide much needed respite to the citizens of Noida.
Restrictions: Too late, too less
While a decision such a lockdown has to come from centre of state headquarter, whatever restrictions have been placed in the city are too late and more of a token gesture. The virus used people's lack of hygiene, absence of mask and no social distancing as an excuse to travel far and wide and capturing families on the go. The extent of virus spread is hence exponential and unimaginable. Patients rose sharply and the local administration kept waiting for a nod from Lucknow to officially curtail the movement of people.
Lack of consultation with civil society
While officials in a city keep on coming and going, year after year, it is the native residents who make the backbone of the city. At such unprecedented hour of pandemic, there voluntary help and suggestions should have been sought to refine the efforts of concerned officials. Many are wondering that if huge facilities can come up at grounds of Radha Saomi Satsang Vyas in Delhi or Def Expo grounds in Lucknow, why an already built and ultra-modern venue of India Expo Centre, Greater Noida not being converted into a hospital. It has adequate ventilation, huge carpet area, parking, power backup and many other things. With help of necessary oxygen supply, one can easily put beds there and convert it into the biggest Covid hospital in the region.
NDRF for small calamities but no help for the pandemic
Even if there is a collapse of a building, NDRF is rushed at the venue to help in the rescue operation. But at the time of such huge pandemic, which is destroying many families everyday, what are we waiting for to not call Armed forces or relevant resources to help the paramedics?
Borrowing a leaf from Southern strategy
Southern states of Tamil Nadu and Kerala are earning laurels for their model to deal with Covid. It involves movement of suspected patients in dedicated vehicles or ambulances, door to door monitoring by primary health workers or Asha workers. Payment of treatment by government, among others.
Better supply of Oxygen
Experts believe that many of these casualties from Covid-19 could have been saved if there was better supply of Oxygen in hospital. If there was a farsightedness. All hospitals could have installed PSA captive plants. PMO had announced 200 crores for all district hospitals and they could now have around 500 plants. Moreover, CEO of large hospitals are also equally responsible. When they charge such huge money from public, they should have better prepared themselves.