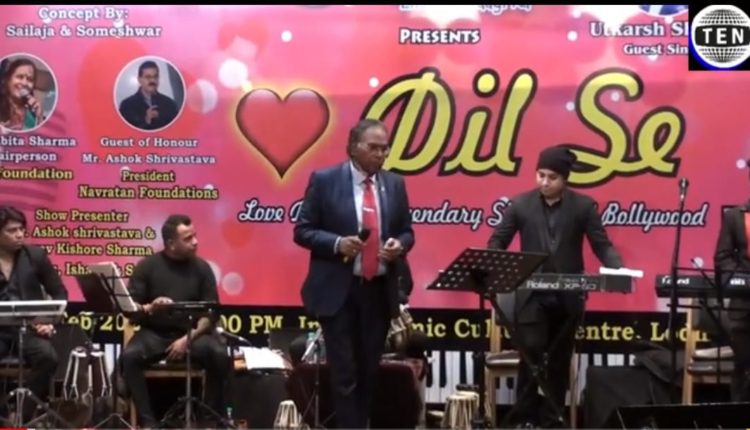 Valentine day celebrations 'Dil Se' by Sparsh (ehsasas zindagi ka) at India Islamic Center
Saurabh Singh / Harinder Singh
New Delhi : Sparsh (ehsasas zindagi ka) presented its 7th musical event on love duets "DIL SE" on 15th February at India Islamic Center, New Delhi.
The musical evening got organised to celebrate the valentine day with some of the eminent singers of Delhi & NCR who made excellent performance of love songs.
Evening full of melody was graced by Dr. Babita Sharma Chairperson of BS foundation who was also the chief guest for the event. The Guest of honor was Ashok Shrivasta, President, Navratan Foundations. Both the guest were welcomed by Someshwar Sharma President, Sparsh (ehsasas zindagi ka) by presenting a bouquet.
Program stated with lamping of the light by the eminent guests and proceed with felicitation of guests. The journey of musical melody started With 'Jhanak Jhanak tore baje paayaliya' by Deepak Naidu making audience mesmerized by his melody. Further songs like 'Milo na tum to hum ghabaraye' by Swati, 'Koi haseena jab rooth jati hai' by Ashok Kaamra were performed.
Speaking at the evening, President Someshwar Sharma thanked everyone for their presence and making the full of love & zeal.