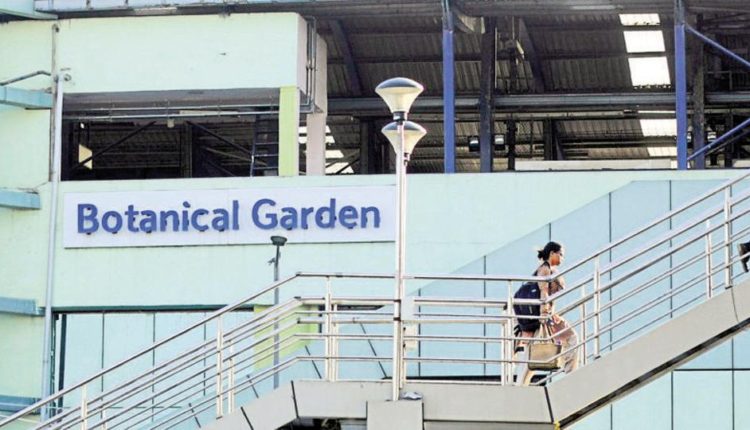 Vending Zone to be developed near Botanical Garden Metro Station
Saurabh Kumar
Greater Noida:  Noida Metro Rail Corporation is planning to develop a vending zone and a food court near Botanical Garden Metro Station. For now, the 1000 sq meter triangular area beneath the metro station is used by NMRC buses as a temporary parking spot while rest of the space remains vacant. The vacant area has a public toilet and some unauthorized kiosks.
Now the authority decides to utilize the area in a manner so the commuters travelling via buses and metro can relax them for longer hours. The 200 sq meter area will have 25 vendors and fast food corners and facilities like benches, stands for cycles and the motor bikes will also be provided. To keep the area green plantation will also be done.
"Once people have mass transit options, like the Metro and bus, non-motorised options, like cycles, can easily be used for last-mile connectivity, especially for shorter distances. It is economical, healthy and environment-friendly. However, people often avoid using these since there is no safe parking option," Told a senior official of NMRC.
Apart from this the walkway connecting Sector 51 station of NMRC with Sector 52 station of DMRC will have a similar vendor with food and drink stalls. So that people don't feel the distance while commuting that 300-meter stretch.