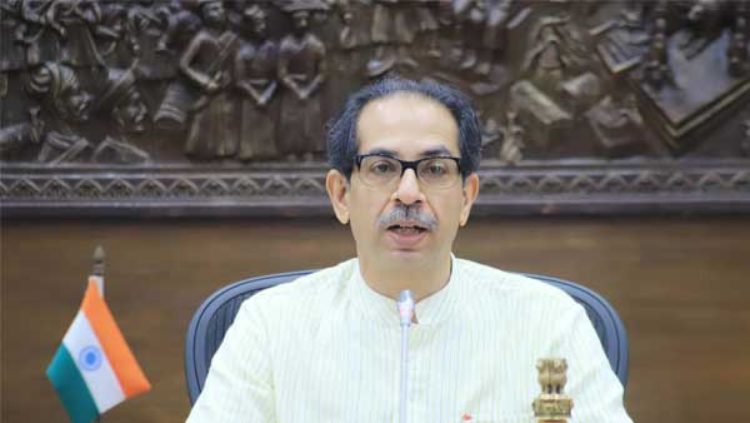 With name, symbol lost, tough task ahead for Uddhav to keep party faction united
Ten News Network
Mumbai (India), February 21, 2023: Former Maharashtra Chief Minister Uddhav Thackeray is working to boost morale among Shiv Sena party workers loyal to him after the Election Commission recently ruled that Chief Minister Eknath Shinde's faction has the right to use the Shiv Sena name and bow-and-arrow symbol.

Thackeray plans to focus on more activity at Shiv Sainik camps across the state and has initiated a "Shiv Shakti Abhiyan" campaign to strengthen the party's workers on the ground.
Thackeray's efforts to consolidate what is left of the Shiv Sena with him come at a difficult time for the party, which is facing a legal battle against the Election Commission's ruling. Thackeray has also invited district leaders loyal to him to discuss plans for taking on Team Eknath Shinde.
Thackeray and his faction of the Shiv Sena are now reluctantly using the name "Shiv Sena Uddhav Balasaheb Thackeray" and the "flaming torch" symbol. Meanwhile, Team Eknath Shinde is being accused of attempting to finish off the Shiv Sena by giving supari, or contract killings. Thackeray has vowed to fight back in court and on the streets.
The Election Commission recognized Shinde's faction as the real Shiv Sena, saying that he was supported by MLAs with 76% of the party's winning votes in the 2019 Maharashtra assembly polls. Shinde called the decision a victory of truth and people, saying that numbers matter in a democracy, and he has them.
The Supreme Court is yet to give its verdict on a request by Team Thackeray to disqualify 16 Sena MLAs who revolted against him last year.