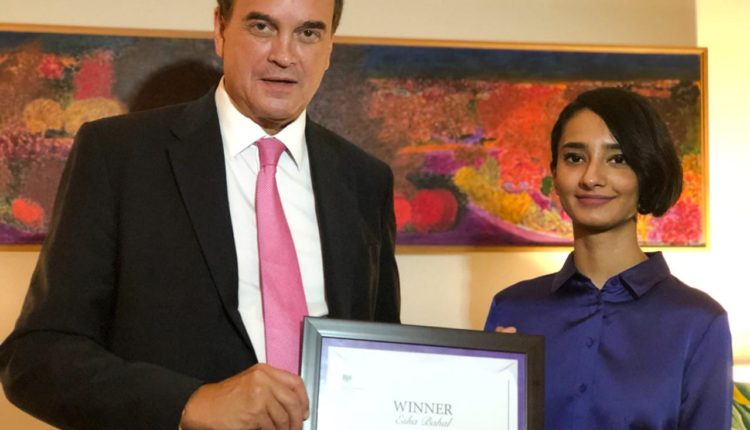 Amity University student becomes British High Commissioner for a day
Ten News Network
Noida: To commemorate the International Day of the Girl Child (to be celebrated on October 11), the British High Commission organized a competition for women aged between 18 and 23 to become the British High Commissioner to India for a day, which was won by Ms Esha Bahal, a student of Political Science from Amity University Noida campus.
The competition witnessed the participation of total 58 students across the country who had to submit a short video presentation on the theme "What does gender equality mean to you?"
Impressed with her video and views towards womens' rights, Esha was selected as "British High Commissioner to India for a Day."
While sharing her experience as acting High Commissioner for the day on October 08th 2018, Amity student Esha apprised that her day commenced with receiving tutoring from the High Commissioner on how to chair and proceed the meetings. She shared that during the day, she had multiple meetings with various departments of British High Commission, who briefed her about the weekly activities carried out by them. The Amity student also visited a Marks & Spencer factory in Gurgaon to meet the female workers who had benefited from the gender equality programme funded by British High Commission.
Esha quotes, "I had an enriching and vibrant experience wherein I learnt about the working of the embassy. I gained knowledge regarding the strategies and evaluation efforts behind every project to strengthen the relations between the countries. I also got to learn about the challenges faced by a High Commissioner and the measures taken to handle the difficult situations."
Bahal intends to pursue a career in Public Policy after graduating from Amity University, and this experience helped her realize how two Governments amicably help the population to a better society and reach common goals.