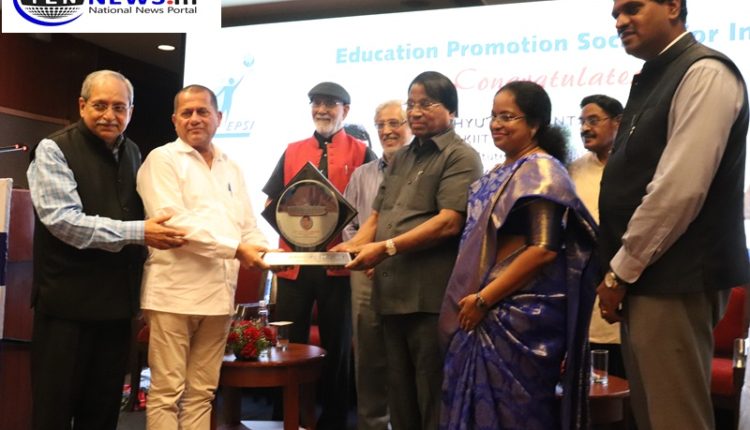 New Delhi: Education Promotion Society for India (EPSI), on Tuesday held a roundtable discussion on "Draft National Education Policy 2019″, and also Felicitated Members of Parliament, who are educational entrepreneurs and have done stupendous work in the area of Education sector.

Dr. T. R. Paarivendhar, MP, Perambalur, Tamil Nadu; Prof. Achyuta Samanta, MP, Kandhamal, Odisha; Dr. S Jagathrakshakan, Arakkonam, Tamil Nadu; Krishna Devarayalu Lavu, MP, Constituency, Narasaraopet; A Ganeshamurthi, MP, Erode – Tamil Nadu were felicitated by EPSI on the occasion.
The Members of Parliament thanked EPSI for organising Round Table and Honoring them. The MPs Shared their thoughts on the education sector and also on the Draft National Education Policy 2019.
Achyuta Samanta, MP, Kandhamal,Odisha said,
"I'm very honored and pleased to be here. I'm very thankful to EPSI, Education Promotion Society for India for considering and Honoring me. If more and more academician comes to the politics in a positive sense. Being a member of parliament the Education issues and problems can be handled in a better way. So I will put all my efforts to protect and promote deemed Universities in the private sector."
Prof. T R Paarivendhar,MP, Perambalur, Tamil Nadu said, "Few of us are in the Parliament now. This committee of education is very much at large throughout India. We do not sufficiently or proportionality represent in the Parliament. If we proceed with good amount of effort we can succeed in many things. I have analysed what Is happening in our education field. Many things are still needed to be done."
Krishna Devarayalu Lavu,MP, Narasaraopet-Andhra Pradesh, said,
"What I have seen in the last 5 years. I almost visited the whole two M.P. Constituencies. I have visited more than thousand villages in last five years. Which ever village I went to, our party was not in power. Irrespective of the party,every village they didn't talk about the party or politics but the first thing they talked about my father. As a Educationist you can a give lot to the society."
While speaking to Ten News, A Ganeshamurthi, Lok Sabha MP, Erode-Tamil Nadu said,
"First of all I'm very thankful to the EPSI. I'm here to note all issues specially the problems in Education. This meeting is very useful to me. Our students in Tamil Nadu are facing the problems of having seat in NEET. And also Art & Science Private Institutions are doing well in Tamilnadu."
Talking about the Unemployment in India, Krishna Devarayalu Lavu,MP, Andhra Pradesh while speaking to Ten News said,
"We have been talking about it and we have been debating about it for so many years but somehow we are not able to address that. Hopefully what we saw and what we have run Institutes in last so many years. There is no dearth of jobs per se but somehow there is no Connections, what the graduate is expecting and what the company is expecting."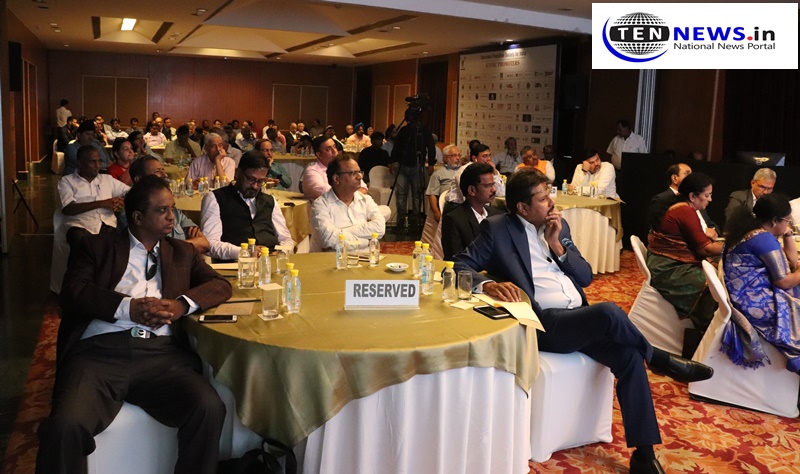 These inputs shared by the learned M.P.s were well appreciated by the veterans present in this Function . A senior academician present in the meeting said cutting across the party lines all M.P.s in the Consultative Committee of HRD Ministry could also give their suggestions before the Policy is placed before the cabinet for the approval .
"Need 1 million research-driven faculty every year", Says P K Gupta, Sharda University Chancellor at EPSI Roundtable
"Need 1 million research-driven faculty every year", Says P K Gupta, Sharda University Chancellor at EPSI Roundtable
We have to think education in innovation or Innovation in education : Anil D Sahasrabudhe, Chairman AICTE, in EPSI Roundtable