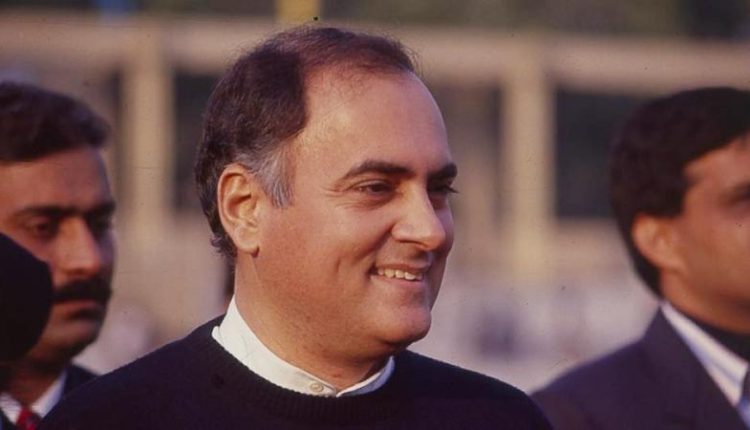 Former PM Rajiv Gandhi deserves honour for being a Bharat Ratna awardee
By Brig. K.G. Behl (Retd) - President, AICC and Sanyukta Nagrik Sangathan, Uttarakhand
There are very few leaders in the country who never professed to be the political leaders, though belonging to the political clan, but in whatever capacity they were made to work they showed their prowess through their hard work. They made an image by their selfless single minded devotion and determination within an urge to serve the country keeping nation above all, setting up an example for other to emulate. Rajiv Gandhi was one such nationalist young leader who worked selflessly and sparkled light in every sphere wherever he was made to work.
Right from the students days when he was studying in Doon School he never showed that he was Grand-son of Prime Minister and kept himself away even during the visit of Prime Minister Jawaharlal Nehru to the school. Even during those days. He had a mechanical bent of mind and loved radio engineering and music. During his studies abroad and while learning flying, he used to earn his pocket money. He believed in simple living and high thinking. Even for his marriage to Sonia Gandhi he took approval from his mother Indira Gandhi who was then the Prime Minister and performed it at New Delhi with all Indian tradition. He worked as a pilot Indian Airlines and impressed all those who happen to travel during his services and always remained away from politics.
On the sudden death of his younger brother Sanjay Gandhi, he was forced to join politics at the behest of his mother, much against the wishes of his wife Sonia Gandhi. Having joined politics he took it seriously and preferred to go to the villages and see for himself the plight of the people and the progress of the development works going on there. He is the one who said that only 15 paisa reach village folk, out of the rupee which Govt. sanctions. He very well organized 'Asiad '82' at New Delhi, when their arrangements were in doldrums . At the tragic assassination of Indira Gandhi he showed exemplary courage and kept himself cool and prevented others from taking violence.
On becoming Prime Minister Rajiv Gandhi dreamt of a strong, independent and self reliant India standing in frontrow of Nations in the UN. He wanted quick results and tried to implement his ideas in country and abroad. He soon endeared himself and became Prince Charming with his immaculate bearing, charming manners and affectionate smile. He tackled problems faithfully and raised his image and stature and dazzled the whole world specially Afro Asian and Latin American countries with his new ideas. He improved relations with SAARC countries and took initiative to visit China to break the Ice in relations.
When in 1984 general elections he got overwhelming majority he called Sam Petroda to take up communications which later became the base of the country and on which country thrives now. Though Mahatma Gandhi introduced Panchayati Raj but he got it included in the constitution of India and ensured perennial funds for proper functioning of Panchayats. He propagated the idea that there should be reservation for women in Panchayats
Later, even as a leader of the opposition, he showed his guts and did not allow Congressmen to indulge intactics which normally, politicians do. No wonder he did not follow the security and protocol which ultimately led to his demise.
Rajiv Gandhi was a noble soul who wanted to do so many things for the country and take country to the top of the comity of nations. Had he lived for some more time probably he would have made the country most powerful. No wonder the country conferred on him the title of Bharat Ratna. He will be remembered for long for his policies and works.
Only great persons who have exceptional virtues are conferred 'Bharat Ratna' and it becomes the duty of every Indian to honour the person and try to emulate good deeds done by the person for the country.