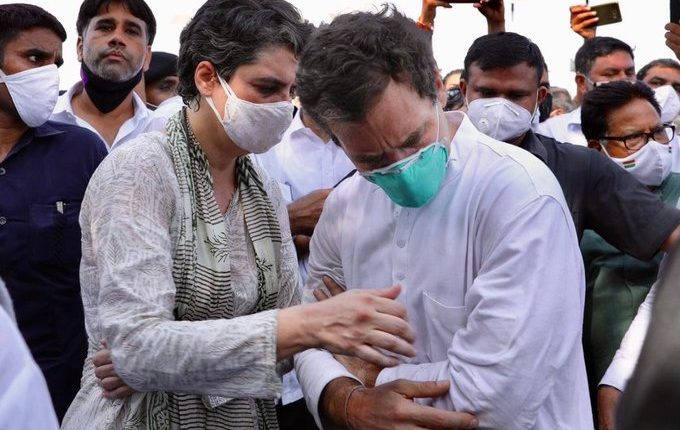 Greater Noida: Rahul, Priyanka arrested on way to Hathras
Ten News Network
Following a dramatic altercation with the UP police, Congress leaders Rahul Gandhi and Priyanka Gandhi Vadra were arrested on Thursday afternoon near Yamuna Expressway.
While police attempted to stop and arrest the duo, a scuffle ensued between the police personnel and Rahul Gandhi, following which former was allegedly shoved and pushed to the ground by Uttar Pradesh Police.
Rahul and Priyanka were on their way to Hathras to meet the family of the gang-rape victim who died on September 29.
According to police, the Wayanad MP was arrested under Section 188 of the Indian Penal Code.
Congress leaders Adhir Ranjan Chowdhury, KC Venugopal and Randeep Surjewala were also detained by the police.
The Congress leaders are expected to be taken to the Buddha International Circuit for detention.
Police has also stopped thousands of Congress workers from marching on the Delhi-Noida border, while on their way to Hathras.
Soon after the scuffle with police, Rahul Gandhi told media persons, "Just now police pushed me, lathi-charged me and threw me to the ground. I want to ask, can only Modi Ji walk in this country? Can't a normal person walk? Our vehicle was stopped, so we started walking."