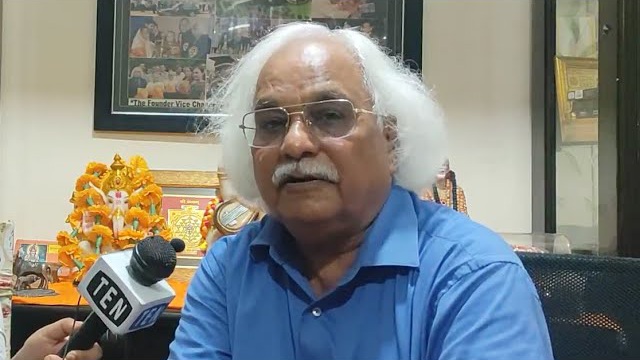 Higher education not just about knowledge but character and values too, says Dr PB Sharma, VC, Amity University, Gurugram
Ten News Network
Noida, 29 July 2022: In a recent interview with Ten News Network, Dr PB Sharma, Vice Chancellor of Amity University, Haryana outlined some of the major challenges being faced by the Indian Higher education sector.
"Today, we face a tremendous challenge in reviving India, not only as a religious and economically prosperous nation, but also as a cultural society. India has to restrengthen as a nation demonstrating to the world the path of peace, nonviolence, and harmony. We must prepare for this and successfully complete this challenge," said Dr. Sharma who has also served as the president of Association of Indian Universities in the past.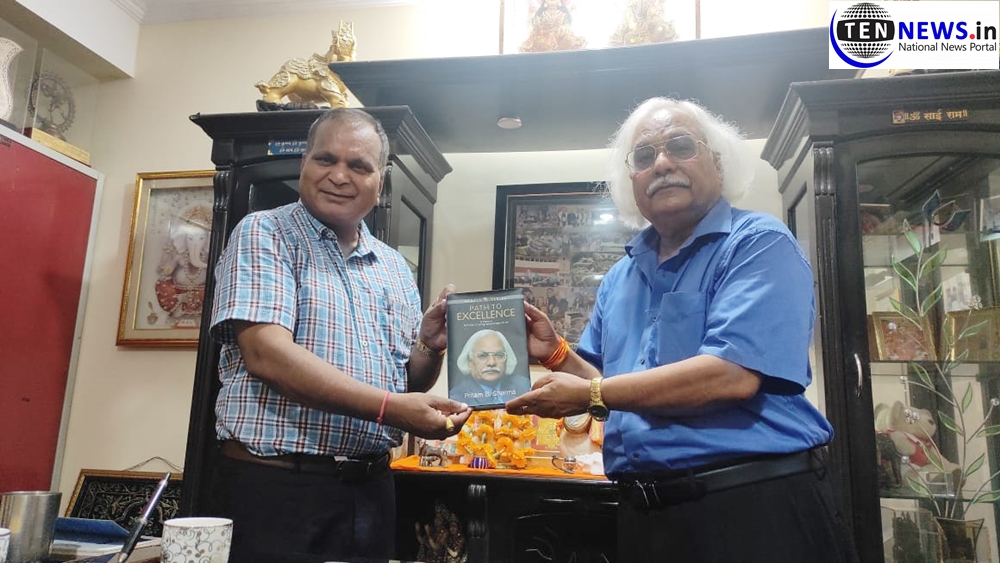 Dr Sharma highlighted that a majority of the responsibility in the field of education is regarding students who navigate from elementary schools to universities. "We should provide them with not only knowledge but also good abilities, character, values, and help make them a good person. We should also provide them with necessary character knowledge, skills, and discipline instructions," he added.
He also stressed on the need for bringing appropriate changes in the pattern of education so that children are always prepared for their role in the society. "When the child goes to school, we teach him A for apple, B for ball, C for cat, D for dog, but when the same child goes to middle school, we have to talk about A for affinity, B for brotherhood, C for compassion, D for Dedication and E for Efficiency to inculcate good values in their growing age," he said, adding, "University is not a campus for freedom and finiteness, it is a campus for cultivating not only your knowledge but also the attitude that will make you one of the most responsible person of integrity, deeply devoted to the service of society and mother nature."
Talking about how not just conventional education but also moral education must be provided as part of higher education, Dr Sharma said, "The person who understands the significance of Vasudhaiva Kutumbakam (वसुधैव कुटुम्बकम), who has a deeper connection with Affinity (आत्मीयता) and will give their all to the organization, society, and humanity to which we belong! This type of knowledge, along with Secrament (संस्कार) and attitude must be provided."
He also shared his desire about how the age old, rich cultural knowledge of the country must be brought back to its past glory for the greater good of society.
"The world community is also looking to India for guidance on how the people of the world can remain healthy. Ayurveda, Yoga and Meditation will play a very crucial role in our lifestyle once again, and there will be talk of sustainable consumption. People talk about increasing consumption and production, and thus economic growth, but do we ask ourselves whether we need 30 or 40 dresses to fill our closet? Focus on sustainable consumption, possess only as much as you need", he added.
Previously our ancestors lived according to old practices and customs, which led to them living a healthy and long life and I believe this generation understands the importance of these things and implement it in their life for the wellbeing of their future, Dr Prof Sharma concluded.