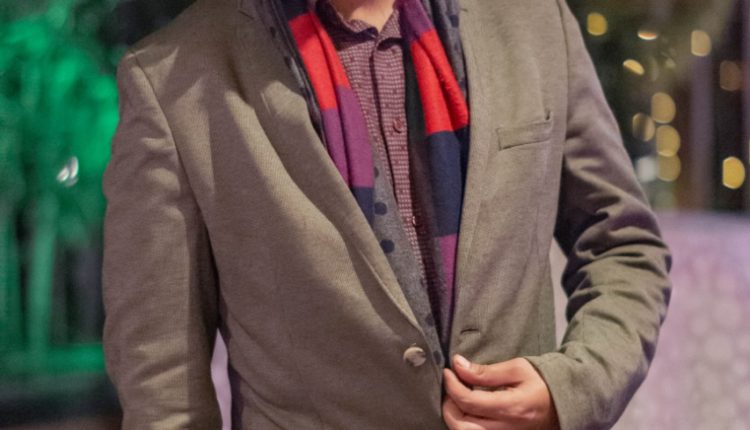 Knockdown 'Corona' by remaining Lockdown
By Ankit Arora
The last few days have made many of us get acquainted with terms like "Quarantine", "Social distancing", "Isolation", "Lockdown" and so on and so forth. All thanks to the deadly Corona Virus (Covid -19) that is touted to be one of the deadliest pandemics of the modern day world.
Are we staring at the one of the most deadly disease of the modern day times? The answer is a definite "Yes" thus implying that we all need to brace ourselves up as it is nothing, but a do or die battle against the highly contagious virus.
'Corona' that finds its origin in China, has in a small period of time spread to major parts of the world, and resulted in many fatalities so far.
What makes it more shocking is how casualties in China have been in no time, outnumbered by nations like Italy and Spain in almost no time.
It would be no exaggeration to say that if humanity is somehow inept in breaking the chain of transmission, then this would lead to massive repercussions which would not just jeopardize the overall growth, but would lead to a total lockdown of the entire world.
While a lockdown sort of a situation may have seemed highly improbable sometime ago, we have, due to our own follies and short sightedness reached a stage where anything drastic could happen the moment Corona enters Stage 3 from Stage 2.
The imposition of 14 hour long Janta Curfew in Delhi on 22nd March' 2020 was soon ensued by PM Modi formally announcing a period of 21 day total lockdown of the entire country. Prime Minister's announcement was a clarion call to the citizens to adhere to basic rules and norms during the extremely crucial 21 day lockdown period.
Modi's address to the nation was widely appreciated and lauded by one and all, as people understood the grave significance of staying indoors and maintaining social distancing.
The Prime Minister minced no words as he requested his countrymen to adhere to basic do's and dont's, failing which the country would go 21 years back in time.
Self discipline and staying indoors holds the key in eliminating Corona. However the recent exodus of migrant workers from Delhi to UP, Bihar and other parts of the country will make matters worse, and raise the prospects of community infection. While the need of the hour is that of "social distancing", what one witnessed was enough to send shivers down the spine as people in large numbers congregated on NH-24 and Delhi Meerut Expressway in open violation of all norms and regulations. By socially flocking together in these crucial times, they not endangered themselves, but also posed colossal threat to the well being of countless other citizens.
The burgeoning number of new Corona Positive cases in India calls for immediate course corrective measures as it surely is a 'now or never' situation.
We all have a responsibility to shoulder, and ensure that the lockdown is seriously observed by all of us remaining in the confines of our homes.
The state of community transmission has to be averted at any cost because that would spell disaster for all of us. And indeed, the best possible way to break the chain of transmission would be to not allow community transmission which can be achieved by not overstepping the Laxman Rekha as asserted by the Hon'ble PM. The next few days are extremely critical, and we need to make best possible efforts by remaining indoors, and educating others to adhere to the government directives.
Albeit the task is uphill and daunting, all we need to do is, be resolute in our grit to ensure that India and Humanity hand a crushing defeat to the evil named 'Corona'.
We will overcome this Apocalypse. And as they say, this too shall pass. The days of Corona are numbered, but it is possible only and only if we all play our role responsibly.