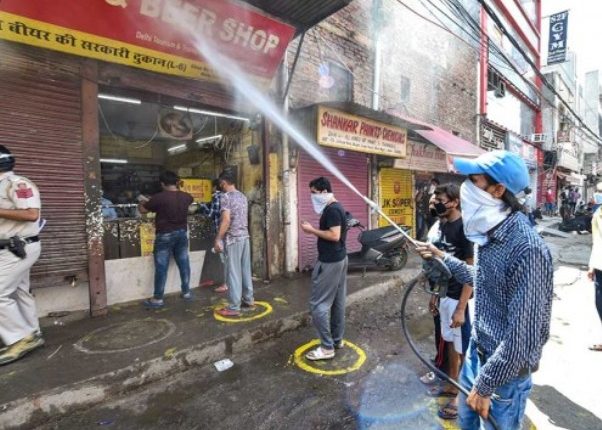 Liquor shops outside containment zones to remain open during weekend lockdown in UP
Ten News Network
Uttar Pradesh government on Thursday clarified that the shops selling liquor in the state will remain open during the weekend lockdown, if they are outside the containment zone.
"Liquor shops, outside containment zones, to remain open on the lockdown on Saturdays and Sundays in the state", news agency ANI reported citing Government of Uttar Pradesh.
The state of Uttar Pradesh will remain in lockdown on Saturday and Sunday for next two weeks as well.
The measure had been adopted earlier this month, in order to desist gathering of people in outdoor places during the weekend.
Earlier in the day, the health department of Uttar Pradesh had said that UP's tally of active coronavirus cases remains at 21 thousand, with an addition of fresh 2,529 cases added in last twenty four hours. The fatality count of the state stands at 1,298 now.
Sharing details of the health crisis, Uttar Pradesh's Principal Health Secretary Amit Mohan Prasad told reporters, "2,529 new Covid-19 positive cases reported in the State in last 24 hours.
Total active cases now stand at 21,003. A total of 35,803 people have been discharged after recovering from the disease. Death toll is at 1,298."
While the liquor shops had remained closed during the initial lockdown in April, there reopening in the month of May had invited massive criticism.