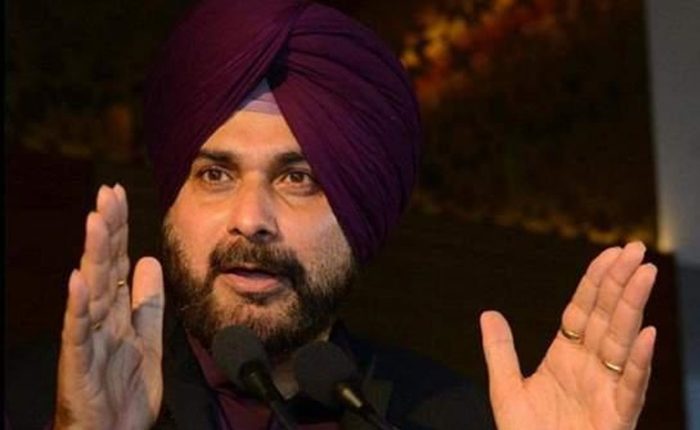 Navjot Singh Sidhu quits as Punjab Minister, tweets his resignation letter sent to Rahul Gandhi on June 10
Prerit Chauhan / Rahul Kumar Jha
New Delhi: Punjab Cabinet Minister Navjot Singh Sidhu had resigned as the cabinet minister. Sidhu had sent a resignation letter on June 10 in the name of Rahul Gandhi, which he disclosed today by tweeting. Sidhu said that he will be sending his resignation to the Punjab Chief Minister.



Congress leader Navjot Singh Sidhu tweeted copy of his resignation letter, states, "My letter to the Congress President Shri. Rahul Gandhi Ji, submitted on 10 June 2019."
On June 6, Chief Minister Amarinder Singh had divested Sidhu of the Local Government and Tourism and Cultural Affairs Departments and allotted him the power and new and renewable energy portfolio. Portfolios of several other ministers too had been changed in the reshuffle exercise.
On Sidhus Resignation, Shatrughan Sinha said that he cannot question Navjot Singh Sidhu's decision to resign from the Punjab cabinet, however, he hoped that he would certainly pray for remedial measures.
"Rather appalled to learn of Navjot Singh Sidhu's resignation from the Punjab Cabinet & Ministry!
He has been a supremely talented and popular sportsman/politician. Above all, a wonderful human being and man in demand, who is also a dear friend." Tweeted Sinha.
In Another tweet, He said,
"While we cannot question his decision, one would certainly hope and pray for remedial measures soon towards resolving this unfortunate move….Jai Hind!"