Storytelling, Music Karaoke and Plays enthuse Noida residents on a bright sunny evening
Ashish Kedia (Photo/Video By Lokesh Goswami Ten News)
Wednesday evening was filled by various cultural and musical performances for Noida residents. People from different walks of life came together to follow their interest and indulge in some art and culture extravaganza.
The first such event was organized by Noida Lok Manch's cultural wing- Pehla Kadam. Aptly named 'Dastaan-E-Insanniyat' the event witnessed captivating recitations of amazing hindi stories.

Premchand's famous story 'Eidgaah' was one of the stories that was naarated beautifully to take everyone back to a bygone era of innocent childhood. Small kids from various NGO's and schools were also present during the story telling evening to witness this one of its kind cultural amalgamation.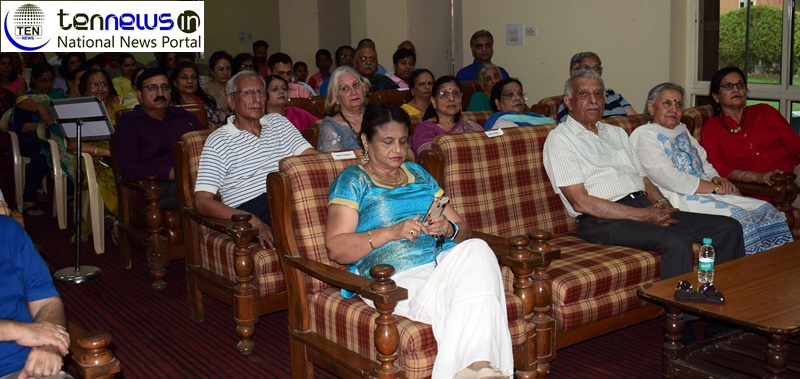 Another beautiful event was organized by JVCC Karaoke Music Club at Jalvayu Vihar Community Centre where residents of Jalvayu Vihar including army veterans sang their hearts out to create a perfect blend of music, songs and anecdotes.

Large number of men, women and children were present at JVCC main hall to witness the evening. The event started at 6 and lasted from around 2 hours. Both solo and duet performances were made during the evening. Group Captain GC Mehra was instrumental in Organizing the event and also presented various solo and duet songs.

Other than this another cultural evening was organized by Manav Purti Nyas at Sector 36 community centre. A play based on life and work of renowned social worker Usha Thakur was presented here to create awareness against female foeticide and child marriage. Thereafter a group of visually impaired students also gave beautiful musical performances. Various luminaries from Noida were also felicitated during the evening
.