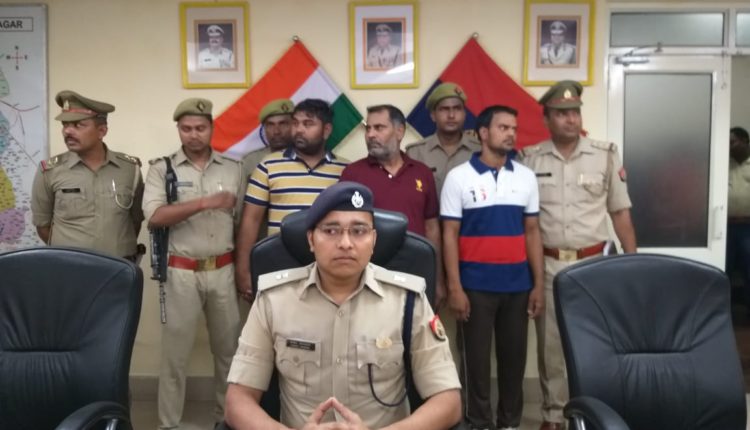 Three arrested in SP leader Ramtek Katriya murder case, four absconding
Saurabh Kumar
Greater Noida: On June 12 Noida police has arrested three accused in a high profile murder incident of Samajwadi Party leader Ramtek Katriya. The accused were arrested from Bil Akbarpur roundabout under Dadri Police station during a checking drive.
On May 31, under the bright sunshine, some unidentified Alto car driven assailants reached near his home on Jarcha road in Dadri around 12.30 pm and fled after pumping four bullets in his body. Kataria was rushed to a hospital but did not survive.
After the incident, an FIR got registered based on a complaint by Ramtek Kataria's family in which the family had named the arrested. Probing in the same today police had arrested the prime accused Balashwar Katariya and other two accused who also have confessed their crime in interrogation.
SP Vineet Jaiswal detailing about the incident told that "The murder was committed in a personal rivalry between Kataria and one his brothers in the extended family. the rivalry between the two factions had been brewing for long and at times reached the police also, with FIRs and counter-FIRs being registered."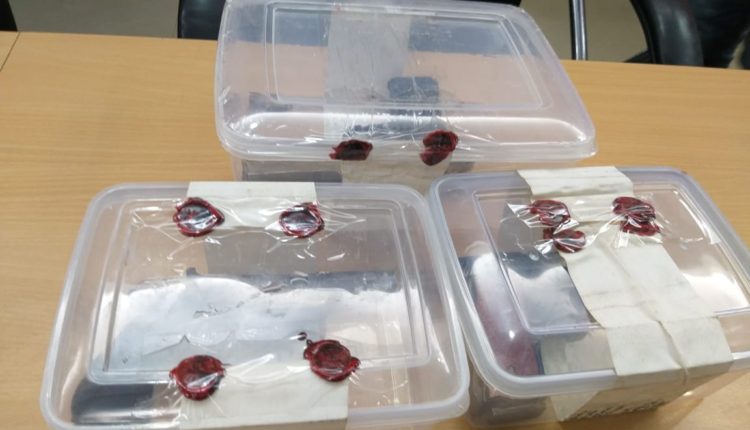 Further, he told that "An FIR was registered against the other party in 2018 based on a complaint from Ramtek Kataria's mother. In January this year, a dead body was found on railway tracks in Aligarh, after which the other side had accused Ramtek Kataria and an FIR was filed against him. In both the cases, the accusations had turned out to be false after probe"
As in media this murder was seen through a political angle and got linked with political conspiracy. So commenting on that SP dined any appearance of a political conspiracy. Police have also recovered two pistols, a country made gun and an Alto car used in committing the crime. While four of the accused named in FIR are still absconding.