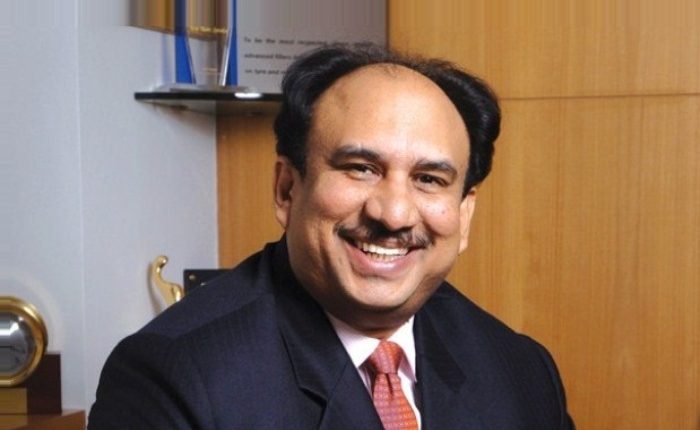 Dr. Santrupt Misra, Director – Global HR, Aditya Birla Group on success, purpose of education at BIMTECH's 33rd commencement day
Greater Noida, 1st August: On Friday, BIMTECH, Greater Noida welcomed the students of upcoming 2020-22 batch at the 33rd commencement day which was held virtually for the first time amid Covid 19 crisis.
BIMTECH invited Dr. Santrupt Misra, Director – Global HR and CEO – Carbon Black Business at Aditya Birla Group as a chief guest to encourage and inspire the new batch of students for the journey that they have embarked upon.
The Board of governors of BIMTECH including Jayashree Mohta, Chairperson – Birla Academy of Art and Culture; Rajiv Kumar Dubey, former CMD – Canara Bank; Vikash Kandoi, Director – Royal Touch Fablon; and Alok Gupta, President – BIMTECH Alumni Association were also present at the occasion along with Kamal Singh, CEO and ED – UN GCNI; BIMTECH Director Dr. H. Chaturvedi; Deputy Director and Dean Anupam Verma; Registrar and Professor Dr. K.C Arora; Chairperson – CMCD Ajay Kumar Dey; and Associate Professor Dr. Pooja Misra.
In his address, Dr. Misra, urged the students to look for a purpose of education which is much bigger than simply getting a job, being a millionaire or having a fancy house or a car. The purpose of education must be to pursue those human endeavours that make life better, sublime and bring millions of marginal people into the mainstream from fringes.
"Late B.K Birla and our late chairman Aditya Birla have created a lot of enterprises, but beyond that they also created a lot of social assets to make life meaningful."
Dr. Misra, while talking about the visionary character of the founders of BIMTECH, said that the leaders of this institute anticipated that technology will become important and called it management technology three decades back, perhaps not many people could have thought about it.
On his success mantra, Dr. Misra said my belief of success lies is not where you have reached, but how far have you travelled from where you started.
"A person coming from a humble background with no resources growing to become the chief of a $2 Billion dollar company will be considered more successful than another person who achieved same credentials but with way more resources."
In her address, Jayshree Mohta, assured the parents of batch 2020-22 that BIMTECH's experienced faculty will leave no stones unturned in grooming the young talents.
"The students will have a successful all round education enabling them to be ahead in every situation," said Mohta.
In his address, Dr. H. Chaturvedi, shared some interesting statistics and facts about the latest batch of BIMTECH.
Dr. Chaturvedi said, the students of 2020-22 batch hail from 25 Indian states, among which 39% are from the states other than the north. Several students are exemplary achievers in their chosen field besides being good at academics.
"Gender ratio has improved to 61:39 in favour of male. It competes with some of the IIM institutes in this regards."
"26% of the students have work experience of 12 months or above."
He added, "During the last 4 months, we have done whatever best of the B-Schools have done in India to rapidly shift to the online education amid corona."
"Bimtech has examined the models adopted by the best of the campuses, factories, companies and govt departments, and then we have prepared our SOPs about everything we do here."
He also shared the news of BIMTECH getting level 1 graded autonomy by UGC along with XLRI, in early 2020.
Dr. Chaturvedi also reiterated the commitment to make teaching more effective, by laying more emphasis on case methods, simulations and experiential learning. "We have taken a big initiative by signing a deal with harvard business publishing."
Lastly, Dr. Chaturvedi shared that the BIMTECH has introduced 3 new specializations in order to keep in sync with the future recruitment trends in India and globally.
In his address, Kamal Singh said that BIMTECH is one of the visionary school which has embraced not only sustainability but also SDGs.
"I'm sure that next 2 years will be rewarding and fulfilling because the students will not miss out on sustainability and SDGs here."